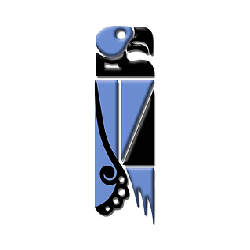 In 2016, the Innu community of Ekuanitshit had 609 inhabitants. It is located 200 km east of Sept-Îles and 28 km west of Havre-Saint-Pierre. The main spoken languages in Ekuanitshit are Innu-Aimun and French.
The community is promoting commercial fishing and seafood processing in order to develop its economy. In addition to its basic infrastructures, the community has an interpretation center showcasing Innu culture and an outfitter for Atlantic salmon fishing. Tourism and crafts are also important to the local economy. Traditional hunting and trapping activities are still practiced by the community on the Nitassinan.
Fishing and processing activities
The main commercial fishing activities of the community are carried out by Pêcheries Shipek, a business co-owned by the community of Pakua Shipu. The main species fished are the Iceland scallop, snow crabs, Greenland halibut, sea cucumbers and whelks. Ekuanitshit operates 6 fishing boats: the Christobal, the Crabier, the Grand Manitu I, the Dashing Wave III, the Pubnico Fisher and the Marée Haute. Atlantic salmon fishing is also carried in the community's outfitter.
At the retail level, Pêcheries Shipek is involved in the operation of 3 fish mongers: Poissonnerie Fortier, Poissonnerie du Havre and Poissonnerie Poséidon. As for future projects, communities involved in Pêcheries Shipek want to improve their ground fish harvesting practices, their scallop processing methods as well as their sea cucumber, urchin and snow crab fishing. Finally, a processing plant project involving communities of Ekuanitshit, Nutashkuan, Unamen Shipu and Pakua Shipu is also in the making. The community's commercial fishing activities employ 40 people, both on a full-time and a part-time basis.